Wondering what are all the things to experience in the Maldives? Apart from the resort that you are going to stay in, what are the things that you will get experience is what this blog covers. The Maldives provides a genuinely beautiful location for honeymooners or anybody looking for romance. But it also promises to be a family-friendly destination. Apart from the stay, many will wonder what is even there to do in the Maldives. The answer is Yes. Because every Island in the Maldives offers fantastic expanses of white sand beaches and beautiful marine life. Now let's get deep into what one could even experience during his/her stay.
Small overview about Maldives
Maldives' attraction as a honeymoon destination is obvious, given its stunning environment and breathtaking scenery. The destination is also family-friendly. This is due to direct flights and resorts that cater to families with kids' clubs and a variety of activities, and also excellent accommodation options. Many resorts in the Maldives provide accommodation on the beach as well as over the water. The best time to travel to the Maldives is from November-April. The reason is that it is summer season. Hence visitors will tend to experience all sorts of water sports activities. Visitors tend to stay for a minimum of 3 nights with their loved ones. Maldives honeymoons offer palm-fringed islands, blue oceans, white sands, privacy, and luxury hotels, whereas Maldives family vacations promise unlimited swimming and snorkeling to keep kids occupied. Fewer people, on the other hand, get to enjoy real Maldivian culture, cuisine, and tradition.
Also Read: Resorts with Hot tubs in Maldives 2023.
Different kinds of experiences in Maldives
This is where the Maldives never fails to impress visitors when it comes to experience. The Maldives being the best Island allows doing a lot of things during their stay. Here are some of them as follows:
Watersport activities
This is one of the most interesting activities that one would like to experience. The Maldives provides a wide range of water sports. Canoeing, kneeboarding, kite surfing, wakeboarding, windsurfing, water skiing, parasailing, and banana boat trips are all just a lot of small activities available. You are carried away into the ocean for some water sports and to explore the Maldives' adventurous side.
Also Read: Raffles Maldives Maradhoo Resort.
Sea Diving
The Maldives is considered to be of the best diving and snorkeling destinations in the world. Coral reefs are nothing short of heaven, as they offer a whole new aquatic world to you and that is unlike anything you've seen before. Dive deep into the ocean's mysterious depths and explore the mysterious colors of the ocean. Ari Atoll, South male atoll and north male atoll are some of the best sea diving Islands.
Catamaran sailing
The Maldives offers catamaran sailing like none other. They allow the visitors to cruise in the sea which is surrounded by deep blue waters and fantastic sceneries. The Catamaran cruise is wide and provides visitors with luxury and comfort.
Dolphin cruise

The Maldives ranks one of the best destinations when it comes to Dolphin watching. Dolphin watching opportunities exist in the Maldives. Over 20 different species of whales and dolphins consider this beautiful coastline habitat. In the Maldives, the finest place to swim with Dolphins in the South Ari Atoll, where they can be seen all year.
Also Read: Hurawalhi Island Resort Maldives.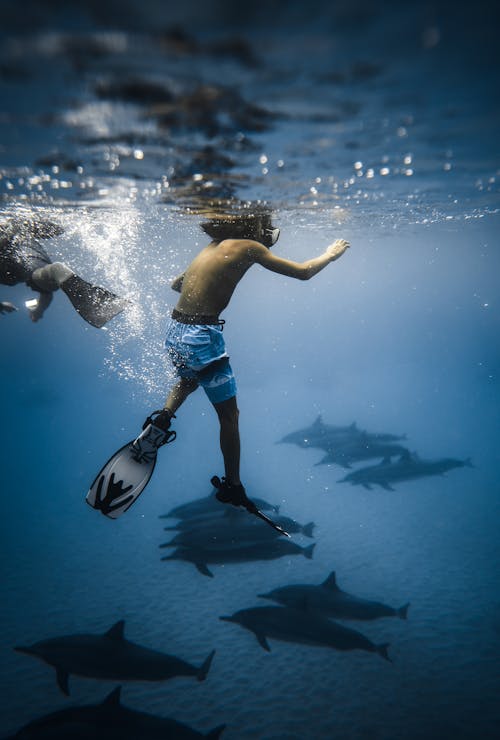 Submarine experience
The submarine tour is considered to be a safe spot for children as well. The reason is that kids love to see all the marine animals and also get to see rare species of fish, turtles and sharks. The state-of-the-art Submarine, which presently holds the record for being the world's largest tourist submarine, is a fantastic way to explore the underwater world.
Spa & relaxation
For those who would like to relax, The Maldives has plenty of options to choose from. Most of the resorts that are present in the Maldives offer spa services to visitors. The spa services differ from the various resort. Some resort offers underwater spa services, some offer floating spa services and many more. But it never fails to pamper the visitors with sophisticated therapies & massages.
Music, dance and entertainment
The Maldives offers you a never before experience in terms of entertainment in the form of DJ parties and music programs in the resort bar. You'll have plenty of nightlife options to pick from, including live music and DJ sessions at the Vibes Bar, Maldivian cultural shows, group games, and variety shows.
Also Read: Ozen Resort Maldives.
Experience Underwater restaurant in Maldives
This Underwater restaurant is a unique experience in Maldives available only on Raa Atoll Island in the Maldives. A 360-degree underwater view, 20-person seating, and a unique set menu are all available at this specialty food restaurant. It is positioned 100 meters from the hotel on a gorgeous and untouched coral. It allows you to enjoy the breathtaking marine life of the Maldives while you dine.
Wine cellar
This is one hell of a experience in Maldives. The Wine Cellar only seats 12 guests at a long table, allowing you to express your thoughts and exhibit off your wine knowledge gained throughout the evening. These wine dinners are a wonderful way to spend time with friends and family.
Sky bar
This sky bar is located in Baa Atoll in the Maldives. As the night goes, guests can drink in the atmosphere while stargazing with the SKY Guru through Maldives' most powerful overwater observatory.
Sky Observatory
The custom-built Ash-dome observatory sits on the Sky Bar's roof deck, accompanied by nothing but open skies and ocean waves. The Maldives' first and only observatory houses a research-grade 16-inch Meade LX200 telescope mounted on a super-giant field tripod. There is even a powerful telescope that opens up to a whole new wonder.
With all things explained in detail, we would like you to have book your Maldives trip with Pickyourtrail. They help you to craft your trip to Maldives with your loved ones. Travel experts curate the Itinerary based on your budget. so what are you waiting for? Buckle up your seatbelts and plan for your trip.
Checkout our Maldives Vacation to experience all these in real life.
https://maldives-vacation.com/wp-content/uploads/photo-1592921710055-bbf038e8f4ab.jpeg
581
774
Tharun
https://maldives-vacation.com/wp-content/uploads/Maldives-Vacation-Official-Logo-4-300x79.png
Tharun
2022-09-16 02:33:08
2022-10-10 01:36:11
Experiences in Maldives