Almost all travelers consider the Maldives to be an ideal location. In the Maldives, there are several atolls and islands. Each resort in the Maldives is located on its own island, creating a sense of natural remoteness. Southern Atoll is one of these atolls with a well-deserved reputation for independence. The southernmost atolls broke away from Male's administration in 1959 to create the United Suvadive Republic, which lasted just a few years before being forcibly put back under the jurisdiction of the central government.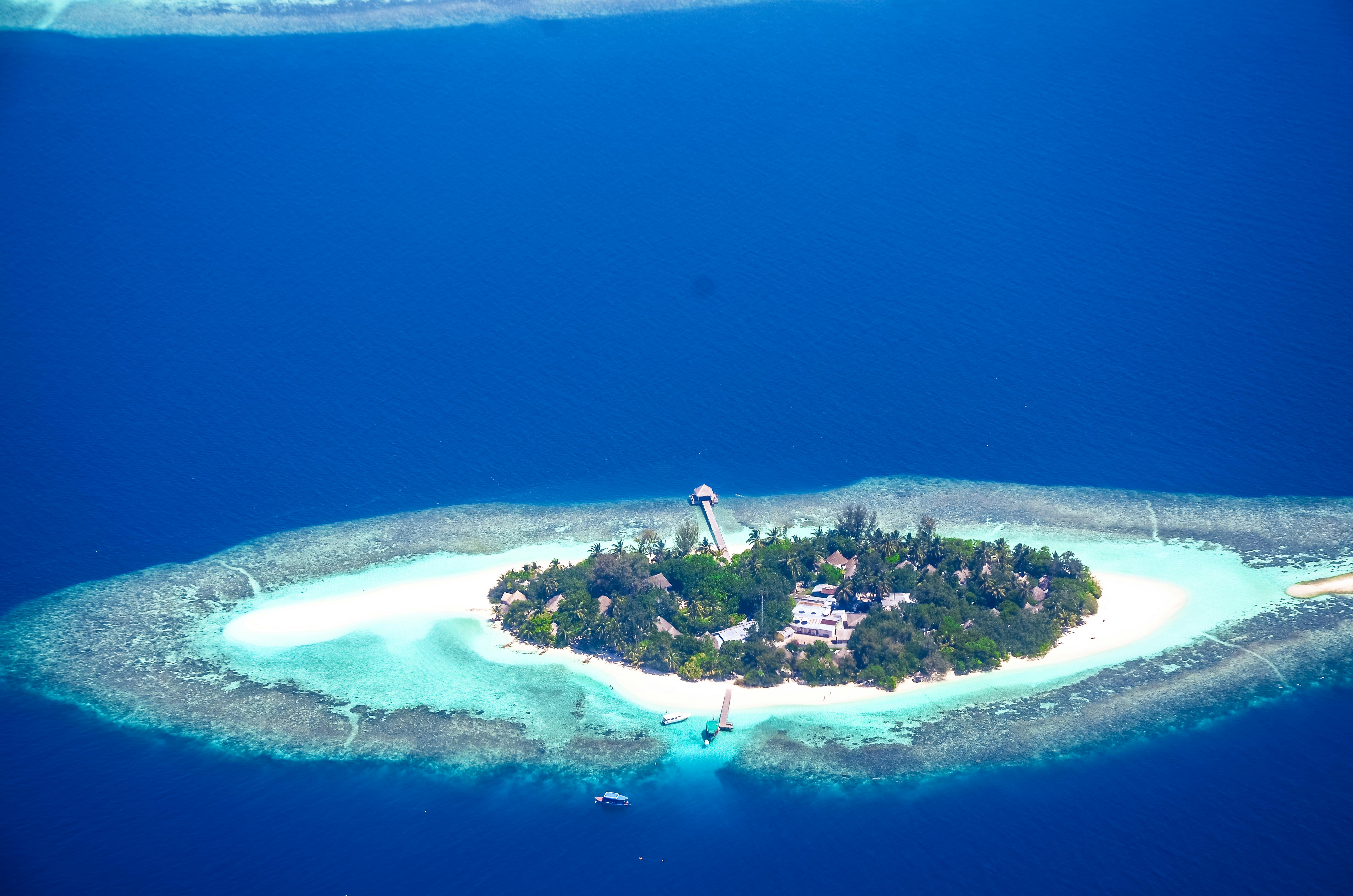 About Southern Atolls
The Atoll consists of a ring-shaped barrier reef, relics from the sides of an extinct volcano, and is named after the Maldivian term atholhu. A scene that seems like it came straight out of a romance novel or a young girl's daydreams about her future wedding. It's no surprise that so many couples choose this location for their wedding and/or honeymoon. These islands are breathtaking in terms of their beauty, seclusion, and solitude. The reef protects a central lagoon, which is located above the volcano's buried caldera. Atolls are exclusively found in tropical and sub-tropical waters and rely on coral development at a higher rate than the eroding volcano to stay afloat. The Huvadhoo and Addu Atolls (also known as the Southern Atolls) are located in the Maldives' furthest southern region, which surfers are constantly reminded of as they arrive at empty surf break after empty surf break. Although it is not totally deserted, this region has lesser surf boats and surf charters than the Northern Atolls, resulting in even the most popular areas being less crowded. The breakers in the Southern Atolls are among the quietest and most romantic of all the Maldives surf destinations, keeping the realism of a secluded island paradise with great waves.
Beacons, Castaways, and Tiger Stripes are popular sites in Huvadhoo Atoll, while Approach Lights, Madihera, and Shangri-la are popular in Addu Atoll. Beacons and Tiger Stripes are regarded as two of the Maldives' most powerful waves.
Also Read: northern atolls maldives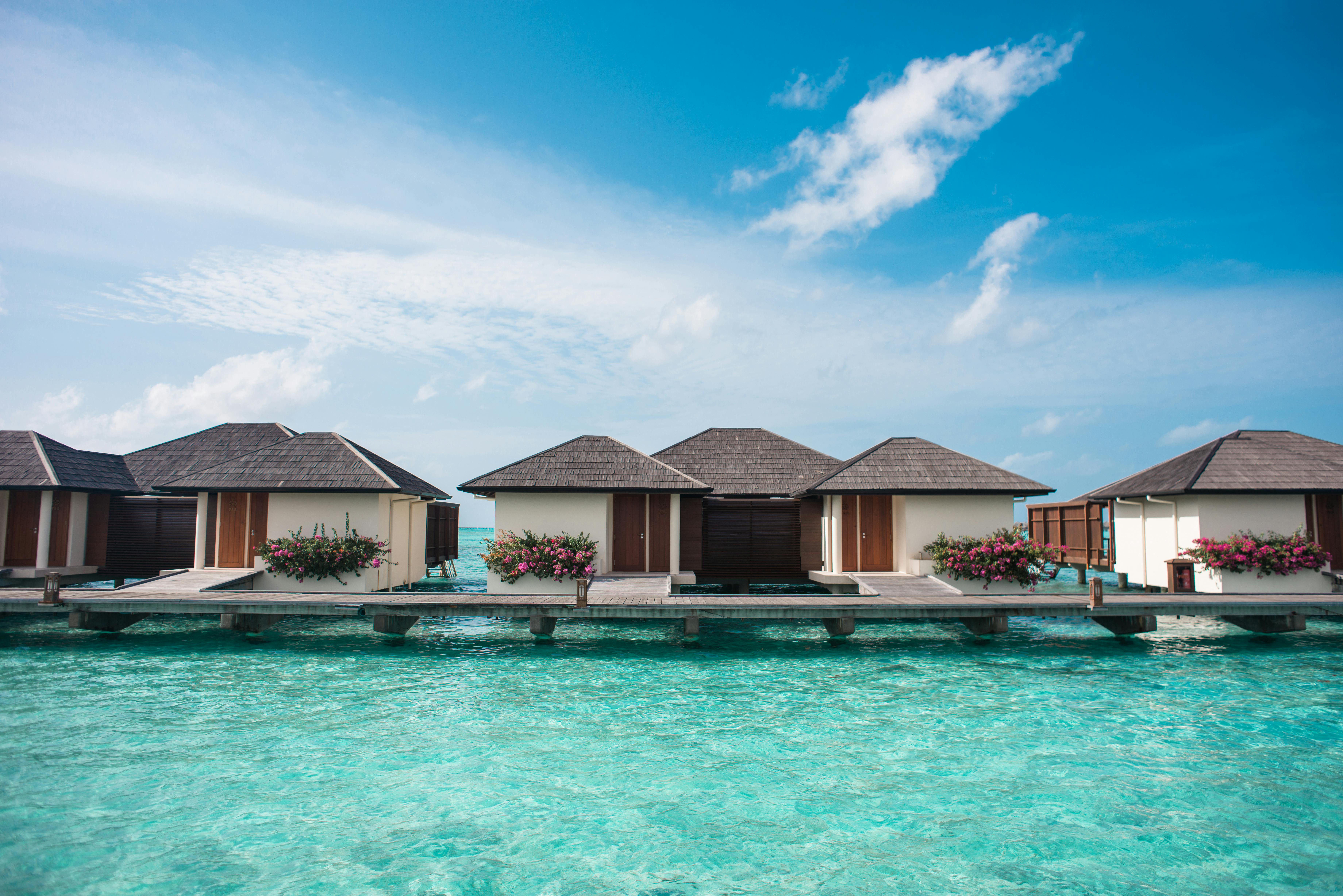 Top 5 places to surf in Southern Atolls
Beacons – When heading to Huvadhoo Atoll from the central atolls, surf charters frequently stop at Beacons first. Despite being the first, it may not be the best break to start your Maldives surfing trip, as it is often regarded as the Maldives' most powerful wave. Beacons is a righthander who can be both ferocious and unpredictable. While it routinely produces waves, it is best surfed with a crisp southwest swell.
Tiger Strips – Tiger Stripes isn't particularly stunning while it's small, but it grows to be a lot bigger than everything else. Tiger Stripes, also known as Rockets, is an open lefthander that doesn't become as hollow as some of the other adjacent waves, but compensates with long and steady carvable walls that are suitable for a wide range of surfers and enjoyable in a variety of circumstances.
Blue Bowls – Blue Bowls is a popular stop for Maldivian boat charters, not only because it's a long and smooth righthander, but also because mooring there allows you to meet the locals and spend time in the town, which is one of the many benefits of having excellent waves in such a unique setting.
Five Islands – Five Islands, like Blue Bowls, is a long righthander that is well shielded from south to southwest winds. Five Islands is a cannon that throws harder and hollows down more as it smashes along the reef than Blue Bowls. The wave breaks in several pieces and requires a big southerly swell to combine them all, but when it does, it delivers one of the longest and cleanest barrel rides in the Southern Atolls.
Love Charms – Love Charms is a lovely small patch of lefthanders that you can dependably bank on in Huvadhoo Atoll. Love Charms is a love letter to all the goofy footers out there who spent or spent endless hours sketching left-breaking waves in the corner of their notebooks. It's right next to Two Ways. This spot is continually breaking, and under the correct conditions, it can produce some very spectacular waves.
Also Read: kuda villingili resort maldives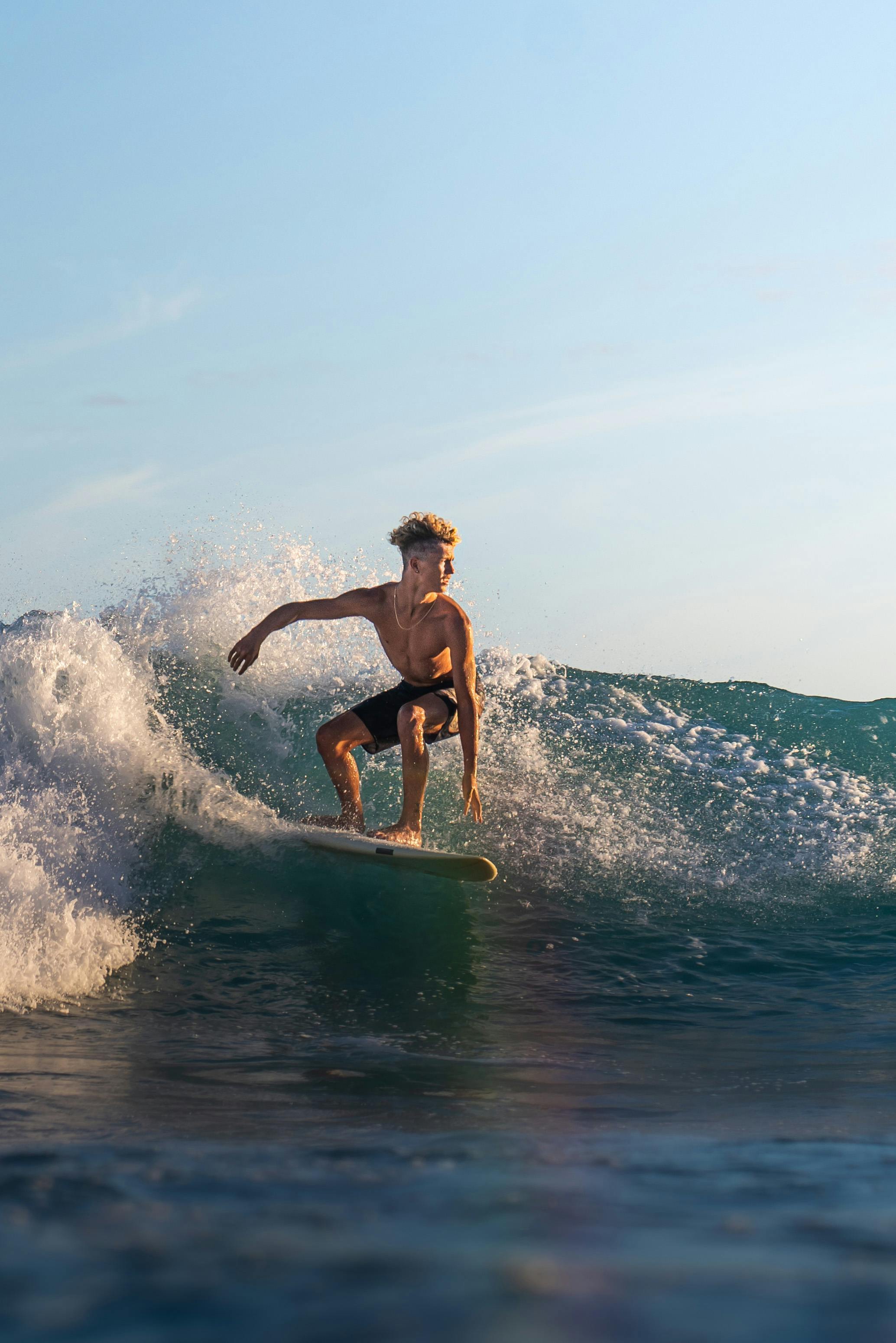 When to go to the Southern Atolls
These atolls are best surfed from February to April or September to November due to wind conditions. The trade winds are strong during the usual peak surf season of May to August, making it impossible to conduct surf charters in this location, but now that Ayada Resort offers surf transfers, you may surf all year. Expect a wide range of reef breaks, ranging in severity from gentle and fun shreddable walls to hollow, sucking dry pits. Strong rips will be a characteristic of most surfs due to the reef passages being heavily influenced by tides.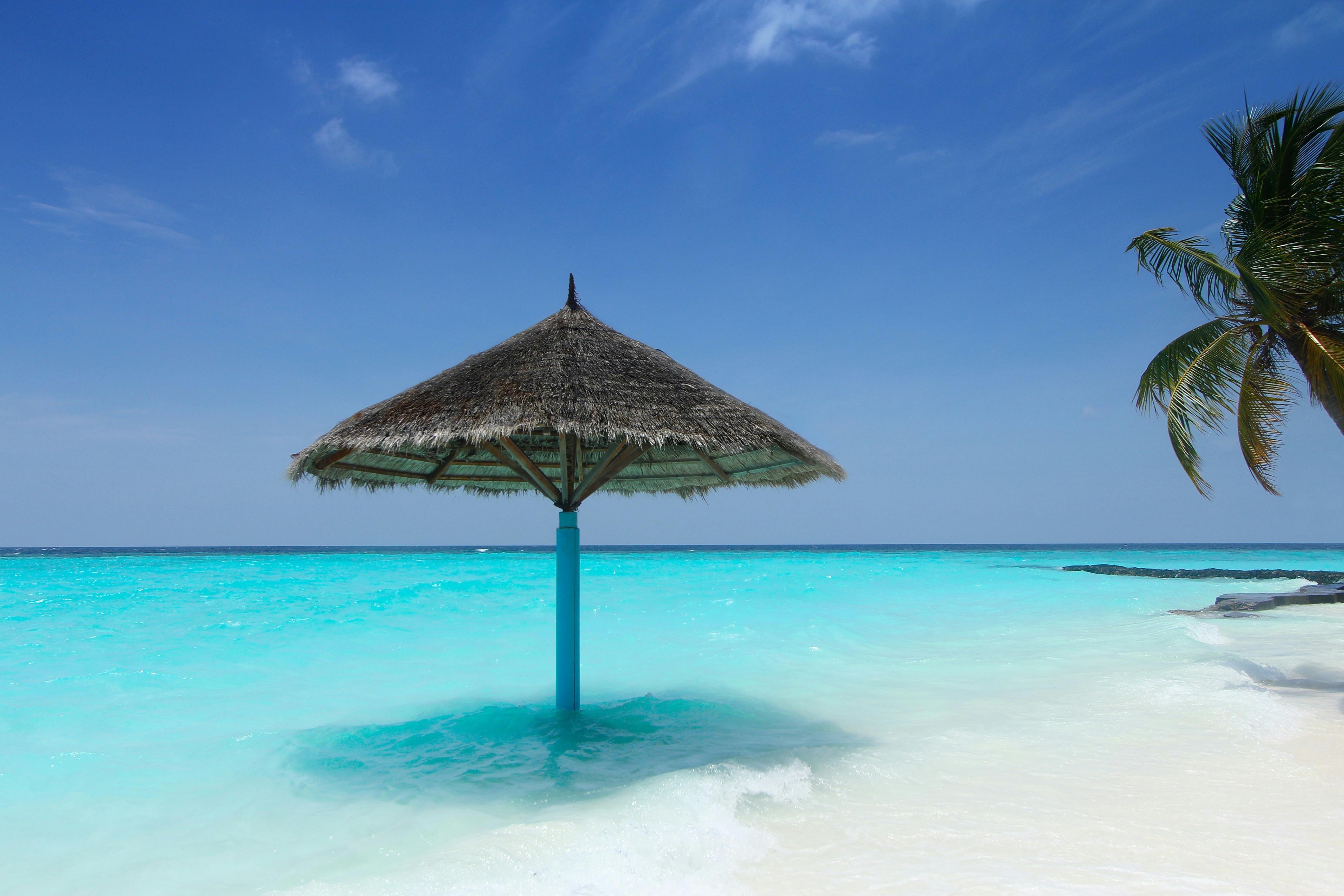 Top 3 Resorts in Southern Atolls
1. Sun Siyam Olhuveli
sun siyam maldives resort, one of the most well-known resorts, is located on Male's southern atoll. People travel to the resort, which is a 45-minute speedboat trip from Male International Airport. To attract guests, the resort is attractively designed with two infinity pools, white sand beaches, four restaurants, three bars, and several stunning villas.
2. Velassaru Maldives
One of the magnificent seaside escapes with limitless views of nature is the Velassaru resort. It's known for its modern-styled villas and bungalows with tropical gardens that lie on the seashore or atop the ocean. On the white sand beach, bask in the bright sunshine. Relax in a magnificent setting at the spa, surrounded by exotic smells and the pleasant sounds of the seaside air. The resort also offers cruises from which you can view the shifting shades of blue in the sky.
3. SAii Lagoon , Maldives
This tropical resort is located on a private island 15 minutes from Male International Airport via speedboat. SAii Lagoon is an unusual and original island resort clubbed with "The Marina" – the Maldives' largest lifestyle hub. In the middle of a tropical ambiance surrounded by white sand beaches and the ethereal Indian Ocean, enjoy a closeness to nature. Look out Maldives Vacation to enjoy your holidays.
https://maldives-vacation.com/wp-content/uploads/south-atoll-mle-cover.jpeg
580
870
Swaathi Ram
https://maldives-vacation.com/wp-content/uploads/Maldives-Vacation-Official-Logo-4-300x79.png
Swaathi Ram
2022-01-31 00:49:56
2022-10-10 02:49:35
Southern Atolls in Maldives - Guide 2023