Overview:
The Maldives is considered to be the best place for a honeymoon and anniversaries. The beaches and the ambience of Maldives are quite romantic.
Diamonds Athuruga Resort is considered to be one of the best resorts in the Maldives. Located in the south of Maldives, Diamond Athuruga resort is situated on the island of South Ari Atoll. Diamonds Athuruga does not compromise on quality and luxury. This property has beach villas and water villas and has multiple variants as well. This resort is unique for the shallow lagoon experience and its fine white sand.
Diamond Athuruga resort is a kid's friendly resort. Normally the Maldives is an adult-only zone in most of its parts. The guests of this resort are always warmly welcomed with a free welcome drink on arrival. This resort is famous for its white themed villas. Water villas are known as lagoon villas. Beach bungalows are painted red contrasting to the white themed villas making it a beautiful place. Diamond Athuruga resort has 24/7 security and concierge services. They focus mainly on customer satisfaction.
Also Read: Komandoo Maldives Island Resort.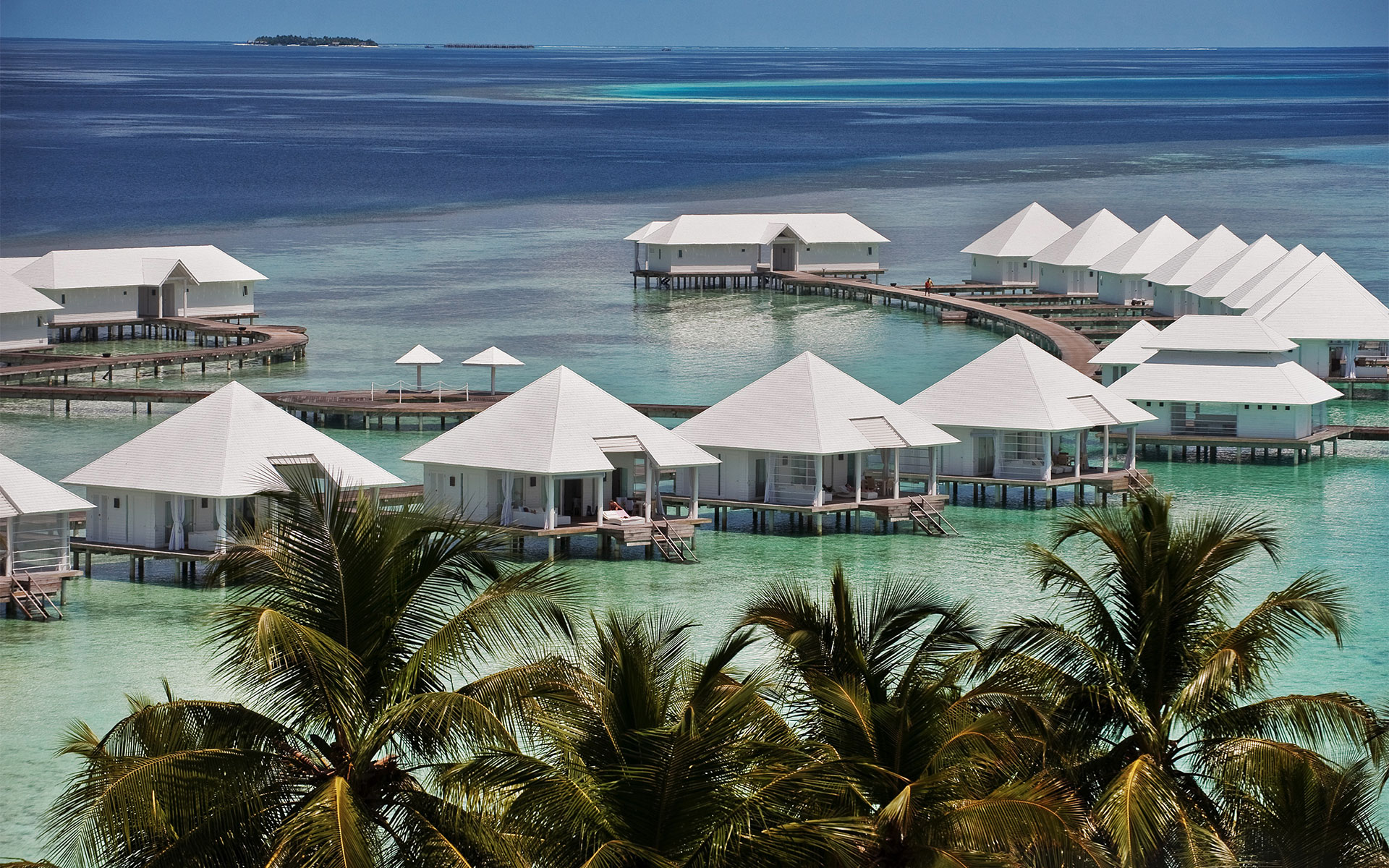 Room types:
This resort is famous for its white themed villas. The rooms in Diamond Athuruga have private villas. The main room types are mentioned below.
1. Beach Bungalows
2. Junior Suite
3. Water Villas
4. Two-Bedroom Water Villas
Beach Bungalows:
Facilitated on the fine sand of Diamond Athuruga beach, these finely constructed bungalows are great for leisure. These bungalows have a great beach view and have a space of 40m2/431ft2.
Junior Suite:
Similar to the Beach Bungalows, the Junior Suites are constructed on beaches of the island and has huge room space. The rooms are equipped with a bathtub. These suites have a great view as well and have a space of 55m2/592ft2.
Water Villas:
Water Villas are right on top of the clear blue waters of South Ari Atoll. It is situated in the south of Male. These water villas have a huge living area where the view of the ocean is breathtaking. These water villas have space of about 50m2/538ft2
Two-Bedroom Water Villas:
Furnished with state of the art furniture and with a huge living space, these two-bedroom water villas have a great ocean view. The villas have huge space of about 55m2/600ft2.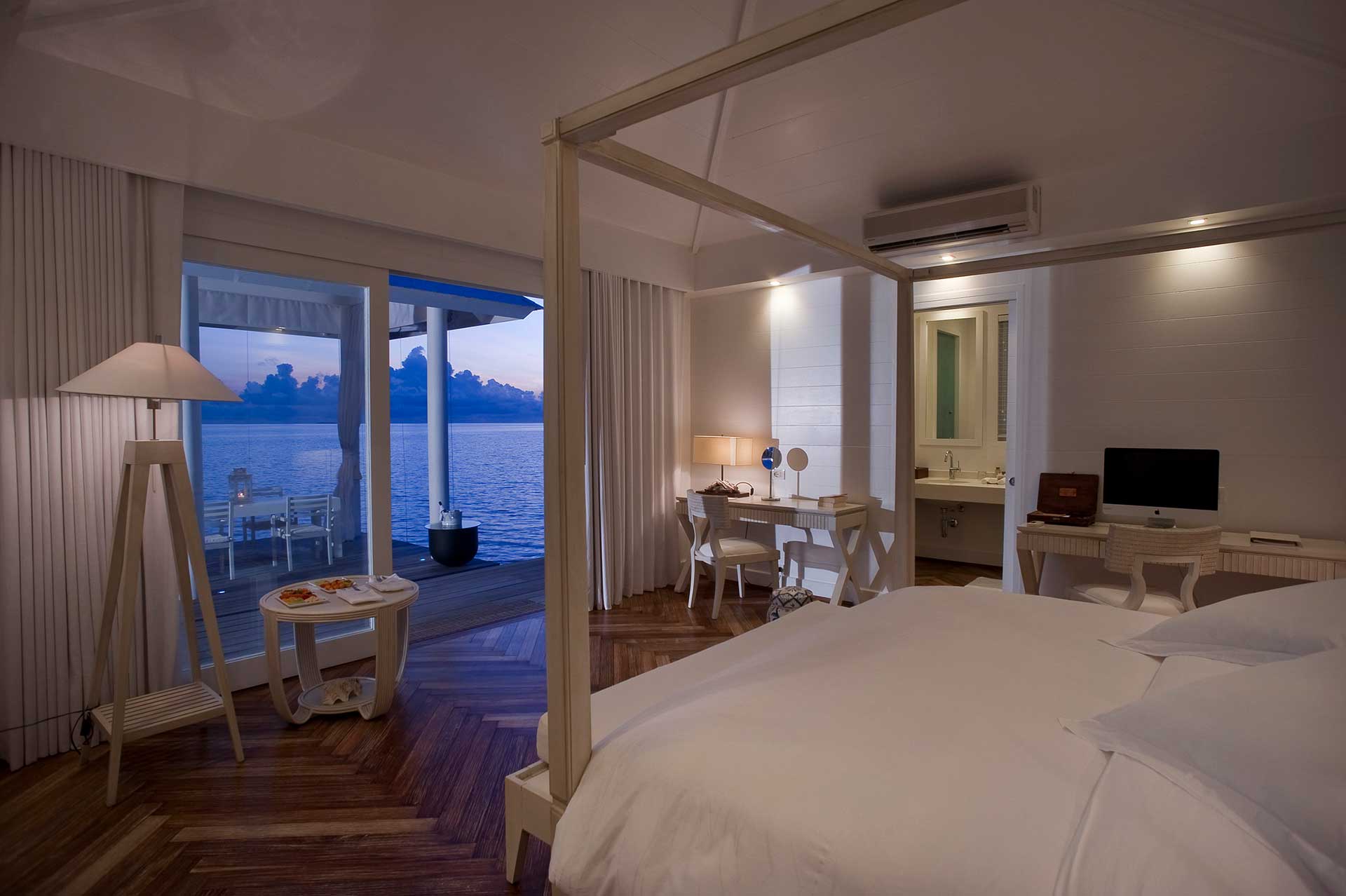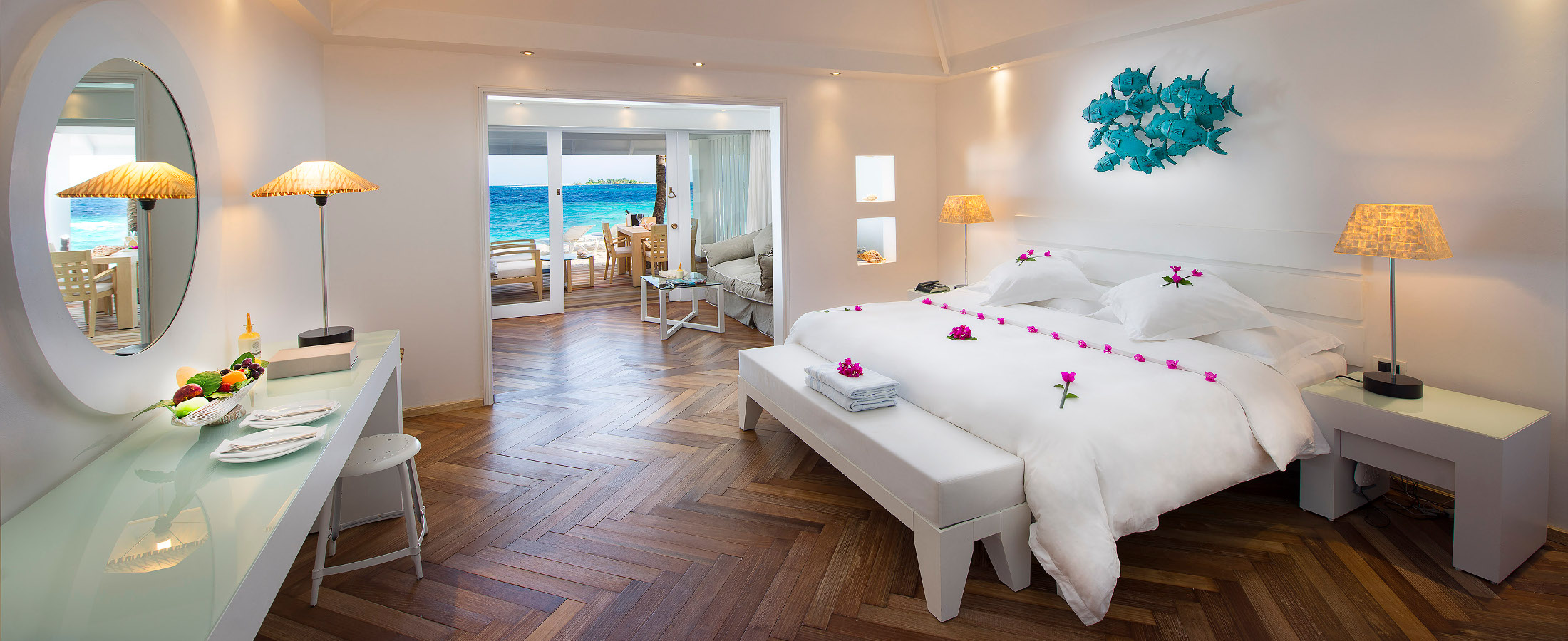 Restaurants and Dining:
The fine dining experience is one of a kind. The Vegan experience speciality menu is a great add-on for vegans out there. Below mentioned are the restaurants available on the island of Diamond Athuruga.

1. Farivalhu Maldivian Restaurant
2. Thari Over Water Restaurant
3. Kakuni Seafood Restaurant
4. Thila Japanese Restaurant
Also Read: Best Maldives All Inclusive Resorts In 2023.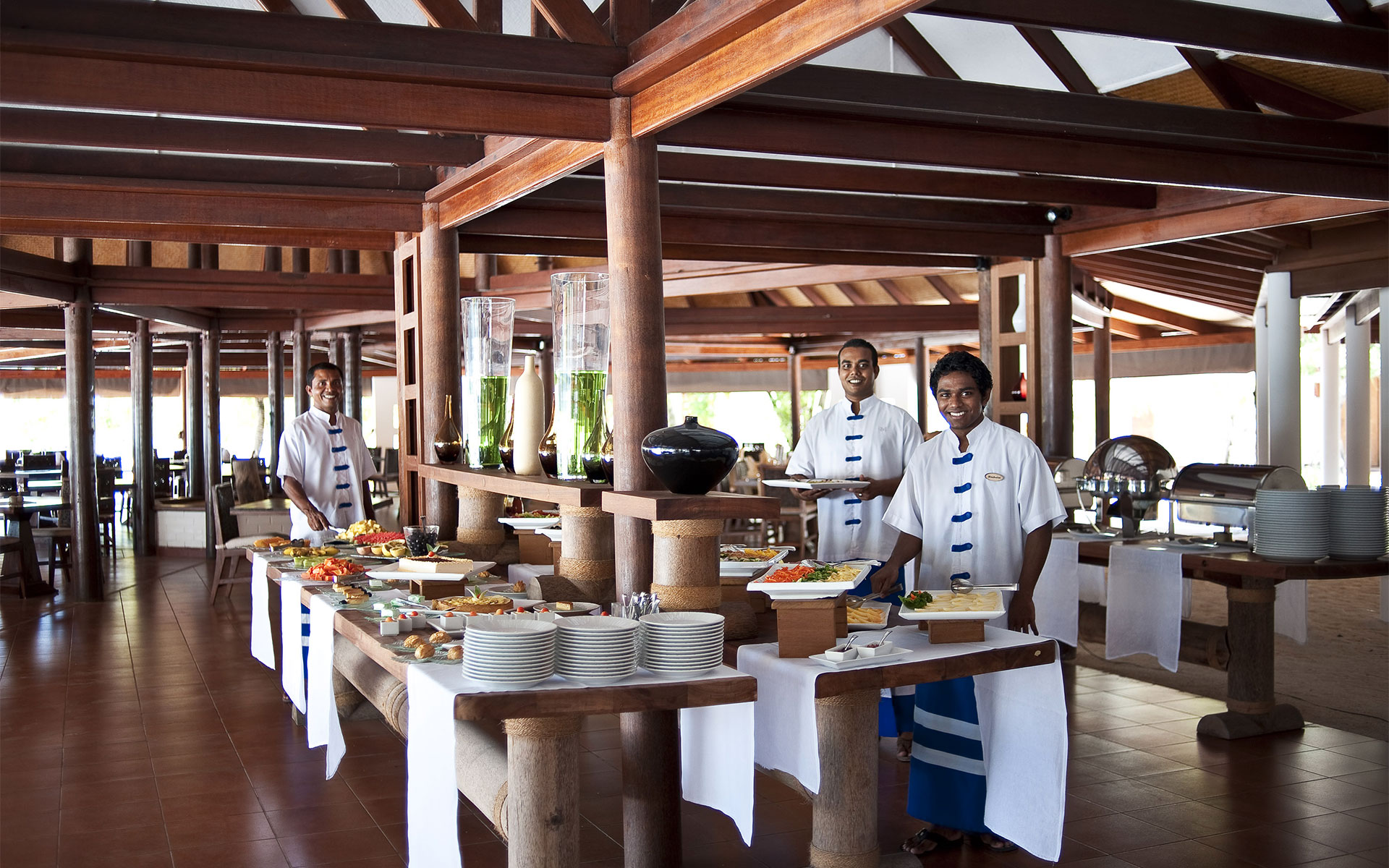 1. Farivalhu Maldivian Restaurant
The name says it all, Farivalhu Maldivian Restaurant serves the most authentic Maldivian cuisine in shack style kind of an ambience with a palm tree and a tropical garden by the side. The restaurant urges their guests to wear the Maldivian traditional attire – The Sarong, for a great traditional experience.
2. Thari Over Water Restaurant
Constructed right on top of the ocean, Thari Overwater restaurant serves the best fusion cuisine in the whole of South Ari Atoll by the chefs of Europe. This restaurant is famous for its luxury experience, its a la carte menu and the whole dining experience combined with the ocean view with a beautiful sunset.
3. Kakuni Seafood Restaurant:
Kakani Seafood restaurant is an open space combined with a touch of Indian cuisine. This restaurant has a wide range of seafood dishes. It is considered to be fresh from the ocean. They have special set menus and can be set up on the beach or the terrace of villas for a private romantic experience.
4. Thila Japaneese restaurant:
With the lively experience of the Japanese teppanyaki grill, The Thila Japanese restaurant serves Japanese cuisine and has a hut-like structure. Thila restaurant is famous for its chef's private lunch and dinner at extra costs.
Activities / Experiences:
The resort offers a wide range of water sports as well at an extra cost. Certain watersports are complimentary eg. snorkelling. The equipment is provided by the resort. Some of the water sports activities are provided by the resort at an extra cost.
Snorkelling at sunset (3:00 PM – 6:00 PM)
Canoe
Windsurfing (10:00 AM to Noon)
Deep-Sea Fishing
Boat rental
Bio Snorkeling
Guided tours to the reef.
The above-mentioned water activities may get cancelled depending upon weather conditions

The resort has a marine biologist resident who answers all the doubts related to marine life. A great initiative for people interested in Marine life. The resort conducts multiple workshops and weekly excursion events for marine enthusiasts.
Also Read: Conrad Maldives Rangali Island Resort.
Inclusions and Exclusions:
Multiple Inclusions by the resort are :
Romantic Lobster Candlelight dinner (dinner under the stars)
Sunset Boat trip.
First morning breakfast by room
The resort gives out All Inclusive meal package
All three meals with an alcohol package are provided by the resort.
Breakfast (8:00 AM – 10:30 AM)
Lunch (1:00 PM – 2:30 PM)
Dinner (8:00 PM – 10:00 PM)
Champagnes and Premium spirits are not included in the package. Snacks, cocktails, soft drinks and fruit juices are given in an All-inclusive package. Sunbeds, Beach towels and beach umbrellas are provided by the resort on a complimentary basis. The resort has a doctor 24/7 and has laundry service at an extra cost. The RTPCR cost may vary from 60-150USD for a Maldives resort. Two water bottles are complimentary at the residence. Water bottles are chargeable.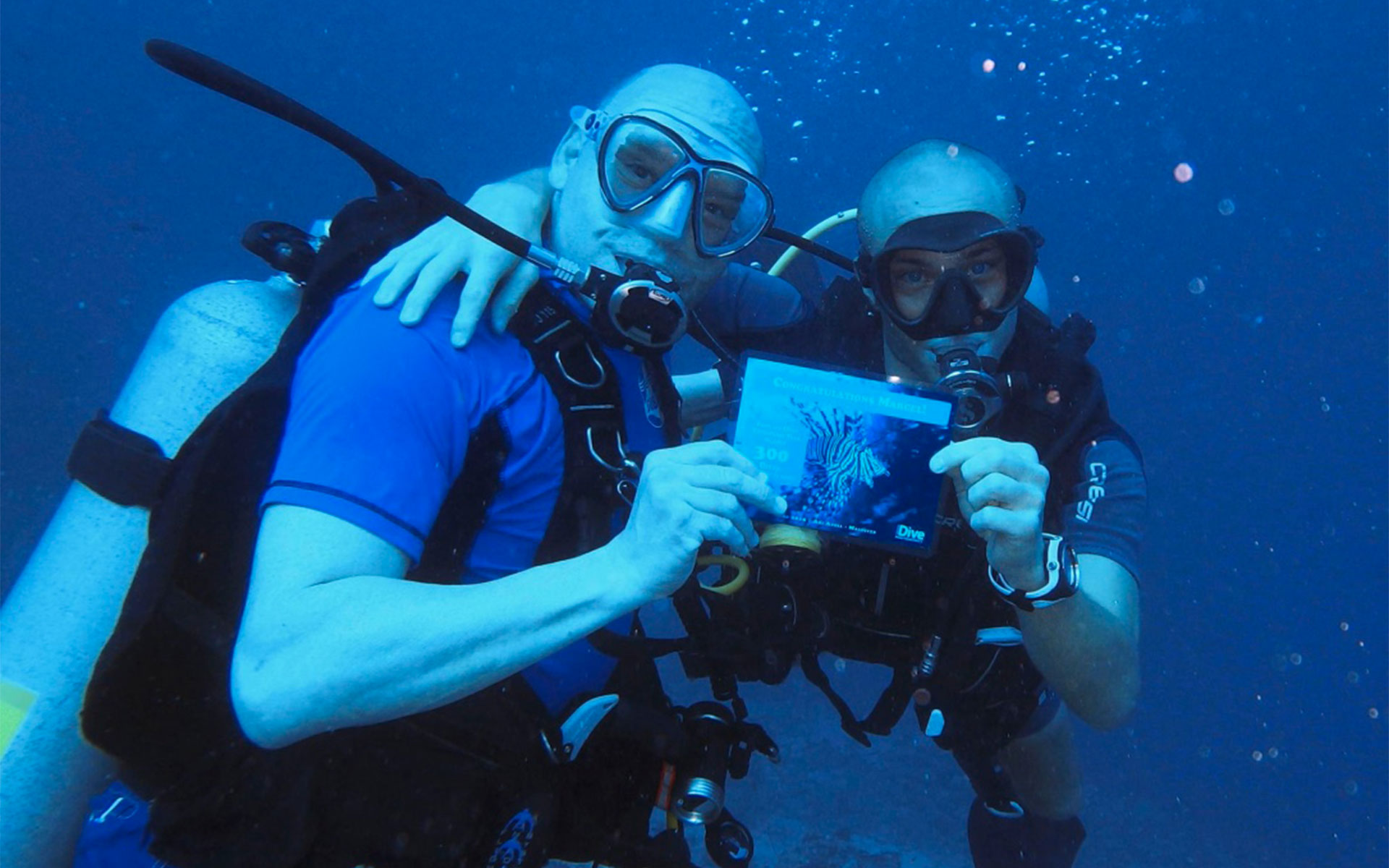 How to reach Male airport:
Male is the only recommended airport for travelling from different parts of the world. The flights from India to Male may have a duration of about 2 – 4 hours and the cost can vary from 34,000 to 45,000 depending upon the departure city.
The visa for the Maldives is an On-Arrival visa and is a simple procedure and free of cost!! RTPCR test is mandatory for people travelling from India to the Maldives.
Transportation:
South Ari Atoll is far away from Male international airport. It is not accessible by Speed Boat.
Transportation to Diamond Athuruga is of two types:
Domestic Flight:
People can travel in domestic flights, like any other international flight, to travel from Male international airport to South Ari Atoll. People can travel on domestic flights which are available at Male international airport. It is provided by the resort at an extra cost.
Sea Plane:
Sea Planes are one of a kind. These kinds of transfers are themselves a great experience, considered to be super noisy. These seaplanes can be adventurous and can give you a great view from above. The transfers have a duration of about 25-30mins, These Seaplanes are accessible only from morning 7:00 AM to evening 4:00 PM.
The transfers are shared.
FAQ:
Where is the Maldives located?
The Maldives is located near the South-West part of India near the Indian Ocean.

Types of currency used in Maldives?
The most commonly used currency in Maldives is USD and Maldivian Ruffiya.
How much does it cost to travel to the Maldives from India?
Flight tickets can cost from 35,000 to 45,000 depending on departure city.

How can I travel to my resort from Male?
Resorts can be reached via speed boats, seaplanes, domestic flights.

How much does RTPCR cost in the Maldives?
PCR tests can vary from 60USD to 150USD depending upon the resorts.

What are the types of meal options available in Maldivian resorts?
Bed and Breakfast
Half Board – Breakfast and Dinner
Full Board – Breakfast, Lunch and Dinner
All-Inclusive – All three meals and drinks package.
To know more about Maldives packages click on Maldives Vacation.

https://maldives-vacation.com/wp-content/uploads/nariman-mosharrafa-tSwB6pp746Q-unsplash-scaled.jpg
1845
2560
Kiran
https://maldives-vacation.com/wp-content/uploads/Maldives-Vacation-Official-Logo-4-300x79.png
Kiran
2022-09-16 02:06:15
2022-10-07 01:08:13
Diamonds Athuruga Beach & Water Villas